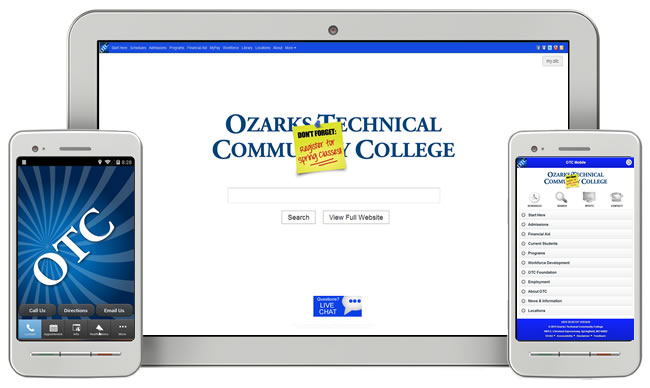 OTC Mobile Website & Apps
OTC offers a fully mobile website built for most any device. Additionally we have a few mobile apps that put some high level information in the palm of your hand. This page details some of the mobile initiatives both native apps and mobile websites that offer essential OTC information on any web-enabled smartphone. For visitors and the OTC community, mobile apps give you the OTC experience when you are on the go.
As Technology integration becomes available, OTC's Web services Department and Information Technology Department will work to make those features available.